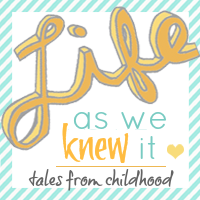 It was 9 January 1983, and stinking hot...43 degrees plus. Grays Point NSW was under threat of a bushfire. A crew from Heathcote had literally put their lives on the line to fight the fire, and save Grays Point from devastation. Sadly, three men were killed, and nine men seriously injured that day, when their tanker was surrounded by fire and they couldn't escape. I don't remember the day in detail (I was only 9 at the time after all), but I do remember it was really big news. My dad grew up at Grays Point, a beautiful little suburb south of Sydney, which borders the Royal National Park...and there have been quite a number of bushfires through there over the years. My own family home at Engadine sits atop a bush filled valley, so bushfires are always a possibility. I cannot tell you how many times I've heard the bushfire siren sounding across the suburb during my childhood.
My best friend growing up was Leanne, our next door neighbour, who just happens to be five days younger than me...not that you can tell from the photo below...she has always towered over me! lol. (On a side note...is it any surprise that Seth is shorter than everyone else? This seriously looks like him in a dress!) Leanne had a trampoline in the backyard, and we'd (Leanne, my little sister Beth, and I) would spend hours jumping up and down and trying to do somersaults, or just laying there in the sun. One afternoon, we had the brilliant idea of putting together a play called "Bingo Custard". Do you remember bingo custard?
We worked all day on that play. It went something along the lines of repeating the Bingo Custard ad over and over again, but in different voices...all while jumping up and down. lol. We invited all of the neighbours over, and charged them to come and watch. We were so proud of our efforts, but Mum and Aunty Rhonda (Leanne's mum) decided we shouldn't profit from the neighbourhood kids. Mum was working at the local council at the time, and she donated the proceeds of our play to the local bushfire brigade appeal...all $2.46 of it.
To say thank you, we got to meet the Shire President, Cr Kevin Skinner. He presented us with a letter of thanks, and then to our surprise, a photographer from The Leader (the local paper), snapped this shot. Can you believe we ended up in the newspaper for our efforts! lol. It must have been a slow news week. My first claim to fame...