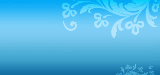 This month,
Inspired Blueprints
turns one! It doesn't seem all that long ago that Anne-Marie, Christy, AnnaMarie, Lynn and I were talking about creating an awesome sketch challenge site. We launched the Inspired Blueprints blog on 1 October 2008 and since then we've grown and grown. We now have over 1300 members worldwide, we've released 31 sketches, our members have uploaded over 2500 layouts to our
gallery
and there's been nearly 79,000 page hits on the blog!! Incredible! I owe big thank you to our design team, new and old, for creating gorgeous layouts every fortnight and giving our sketches life; our admin team (AM, Christy, Kim and Lynn) for all the background stuff that goes on to make the blog and gallery run smoothly; our sponsors for their very generous support and of course, you...our members. We hope to continue to inspire you...and this month there'll be four sketches for you to create from and four chances to win a prize (plus another surprise coming...shhhh)!
Sketch 31 has been revealed...
and here's my take!
I so enjoyed creating a layout from this sketch and there's beautiful examples already being uploaded in the gallery! If you haven't joined our inspiring and positive community, we'd love to see you!
Cheers, Lis.