*** NEWS JUST IN ***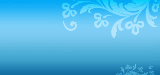 Are you passionate about scrapping? Do you love using sketches? We'd love to have you on our team!
Inspired Blueprints is an awesome sketch inspiration blog and we're looking to add to our team of talented designers. The period of commitment is from July through December 2009. We are looking to add 3 layout designers (12x12 LOs), 1 layout designer (8.5x11 LOs), 2 card designers and 1 digital scraper.
The Responsibilities
- Create one layout every 2 weeks based on the sketch provided. For card designers, you are required to submit 2 cards for every sketch provided. On average, we have 2 new sketches every month.
- Meet deadlines for submitting layouts.
- Participate ACTIVELY and REGULARLY in our online community by commenting on layouts and welcoming new members.
- You will also have the opportunity to provide prototype layouts for new sketches, however this is not an essential requirement.

The Perks
- The opportunity to be part of the newest, upcoming sketch blog. We do, however, ask that you are and will not apply to be on any other sketch blog during your term with Inspired Blueprints.
- There is no designer remuneration but you may get to work with sponsor products from time to time.

How to Apply
Create a new layout (12x12 or 8.5x11) or card (depending on which spot you are applying for) based on this sketch:

Please also include in your application:
- Name
- Spot you're applying for (12x12 designer, 8.5x11 designer or card designer)
- Address
- Email address
- link to your Blog or Online Gallery
- list of DTs you are currently on

Send your application to inspiredblueprints@gmail.com no later than 5 June, 2009. Please put "DESIGNER CALL" as your email subject. New designers will be notified by 20 June 2009.