I know - two posts today, but I just had to tell you about this!
It's 1 October and Inspired Blueprints is GO!! Twice a month we will be releasing a sketch, together with inspiring examples by our talented design team. Click on the blinkie to see what all the fuss is about.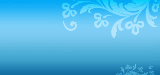 Here's my layout based on Sketch #1 by Christy Davis. I love that all you need is one photo... everyone has one of those lying around.
AND it gets better...this month, Blueye Dezines are sponsoring Inspired Blueprints! There are gorgeous prizes to be won and all you have to do is create a layout based on Sketch 1 or Sketch 2 (to be released 15/10/08), then post a link to your layout in the IB comments section. How easy is that!?!! Why not do both layouts and double your chances. Do yourself a favour and check out all the fabulous products Blueye Dezines carry...
I hope you can join in - I can't wait to see how you interpret our sketches.
Cheers, Lis.